Careers for Veterans and Military Spouses
"I'm excited about our opportunities to further tap this talent pool. Their skills complement the leadership competencies and technological expertise we need in the workforce today..."
- Meg McCarthy, executive vice president of Operations & Technology and executive sponsor of AetVets, Aetna, a CVS Health Company's veteran employee resource group
If you're looking for a new purpose, consider a career with us as your next assignment. Join us in empowering people to live healthier lives.
Our mission to hire veterans
"At Aetna, a CVS Health Company, we appreciate the commitments made by the men and women who serve our country through military service. We will never forget the sacrifices our veterans, active troops and military families have made to protect our freedom. Aetna, a CVS Health Company is committed to building a healthier world with the help of nearly 50,000 employees, including military professionals with diverse backgrounds and experience."
- Mark Bertolini, Chairman and Chief Executive Officer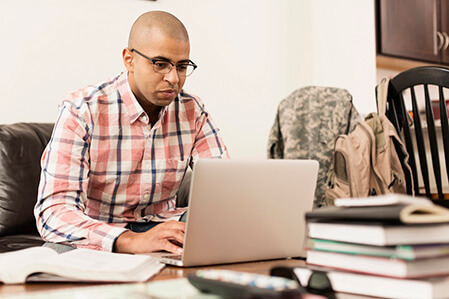 Your next mission is here.
At Aetna, a CVS Health Company, our mission is to help people be healthier and transform the health care industry for the better in the process - and military veterans are a big part of our plans. We're committed to helping vets find meaningful work after active duty. Returning to civilian life can be challenging. We want to make that move as easy as possible.
Why join the Aetna, a CVS Health Company team?
Aetna, a CVS Health Company and veterans: the perfect match. Our core values of integrity, excellence, caring and inspiration are very similar to military values.
We offer veterans a chance to grow with a health care leader. Together we can build healthier communities, a healthier nation and a healthier world.
How we support you
We have some of the best policies and programs to support veterans and their families. That's why Aetna, a CVS Health Company was recently named as one of the Top 100 Military Friendly® Employers for 2016. In addition, in 2015, veterans voted Aetna, a CVS Health Company as the No. 1 most veteran-friendly company in the Veteran Recruiting Virtual Career Fairs.
You can also join AetVets, one of our 15 employee resource groups, where you can connect with other veterans, share your ideas, and promote awareness within our communities and our organization.
You have the job skills we're looking for
Aetna, a CVS Health Company is committed to helping you find work here at home. In fact, we have a team that focuses on hiring veterans.
We recognize the valuable skills and experience you offer, such as:
Team building and leadership training
The ability to adapt and act quickly
A results-oriented mindset
Advanced technological expertise
The ability to thrive in a diverse workforce
Our success in hiring veterans
We're able to successfully match your talents to specific job categories at Aetna, a CVS Health Company. This helps make your transition to a new civilian career much easier.
These categories include:
Information technology
Sales
Management
Clinical roles
Project management
Search careers using our military translator
Coming to Aetna, a CVS Health Company: A rewarding career move
Dwayne S. is a retired Lieutenant Colonel and career Army officer whose last assignment was a posting to the U.S. Embassy in Accra, Ghana. Duane lives in Jacksonville, Fla., where he works as a Senior Business Program/Project Manager in Complaints, Grievances and Appeals. He shares his story about his transition to Aetna, a CVS Health Company.
Since making the transition to the world of health insurance, many people have asked me how it feels to be part of the civilian workforce. The truth is, the environment at Aetna, a CVS Health Company is not unlike many of my experiences in the Army.
The move to corporate America has been comforting and familiar. Aetna, a CVS Health Company and the Army maintain the same values, aspire to be great leaders and recognize that people matter. Leaving the Army was a difficult decision, but walking through the doors at Aetna, a CVS Health Company was a rewarding career move.
Values
Ethical behavior begins and ends with doing the right thing for the right reasons. This concept is drilled into a soldier every day. Evaluations and promotions are tied to how well you understand and live Army values -- loyalty, duty, respect, selfless service, honor, integrity and personal courage.
Aetna, a CVS Health Company employees are challenged to embrace similar values: integrity, excellence, caring and inspiration. Aetna, a CVS Health Company also demands excellence from our workforce and leaders at all times.
It takes caring and compassion to truly understand one another. Misunderstandings in the Army, and certainly here at Aetna, a CVS Health Company, can have devastating consequences. Inspiration is the foundation for transformation in any organization. Good Army and Aetna, a CVS Health Company leaders inspire others and promote an environment that embraces change.
Leadership is leadership
You don't have to be taking fire from the enemy while hunkered down in a foxhole to demonstrate good leadership. In fact, I have seen sound Army-like leadership principles exercised every day at Aetna, a CVS Health Company. Teaching, coaching and mentoring are embedded in the practices of both organizations. Setting expectations and providing ongoing feedback are critical components of leader development. Aetna, a CVS Health Company and the Army both embrace this practice.
Leadership by example is the most effective and meaningful tool a leader has. The Army places great emphasis on the idea of not asking others to do what we would not do ourselves. I have seen this leadership principle in action at Aetna, a CVS Health Company. Competent leaders demonstrate their mastery of a subject by taking the time to teach and train others who might be struggling.
People are our core business
The Army and Aetna, a CVS Health Company are in the people business. We can't be successful without taking care of people. For Aetna, a CVS Health Company, this mission is twofold: employees and customers. Our employees must feel cared for and appreciated. This in turn will translate into better service for our customers. We must remind ourselves that we exist to take care of our people.
In a similar way, the Army's customer is the American people. Leaders are charged with ensuring the well-being of solders and family members. This directly translates into the Army's capacity to care for and protect our great citizens. We make sacrifices to care for our customers, because they matter to us.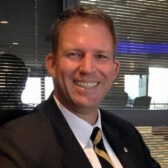 Time to move on
Brian G., 32, served in the Air Force for six years. He achieved the rank of Captain. He lives in Hartford, Conn., where he is a manager in Accounting Operations. He shares his story about his career with Aetna, a CVS Health Company.
Brian was in the first class to enter the Air Force Academy after 9/11. During his service, he served as a financial manager. He deployed to Afghanistan with the Marines, and managed the budgets for electronic systems (such as Early Warning Radars and Command and Control systems).
When Brian decided to leave the Air Force in 2013, his resume included an Air Force Academy degree, an MBA and six years of military leadership.
No sweat, right? Wrong. "The thought of having no job gave me a lot of anxiety and sleepless nights," he says.
But Brian wanted to move closer to his roots. He started networking and took advantage of a military transition assistance program. In addition, he talked to mentors.
Networking and good advice
One of his buddies showed Brian how to translate his military experience into skill descriptions that would apply to civilian positions.
"For example, when I was moving equipment around Afghanistan, that job not only involved moving generators or vehicles, but more importantly involved logistics, security, project planning and coordinating of multinational teams to get the job done," Brian says.
Interviewing was new to him, and Brian crashed and burned at first. "A lot of companies use behavioral interviewing," he says. "For instance, I was once asked to tell the interviewer about a time when I failed. I was speechless because I had no idea how to answer."
Brian networked and researched, and it paid off. Four months before he separated from the military, Aetna, a CVS Health Company offered him a spot in a leadership program for experienced finance professionals. He rotated through different jobs to learn the business areas and health care industry. He now manages accounting programs that were affected by the Affordable Care Act.
Brian's advice: "Use the resources, organizations and volunteers who are there to help you get a job. There are so many places you can turn to for help; make sure you use them!"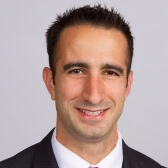 Careers for Veterans and Military Spouses
We value your military skills and experience. Let us help you find a job that makes the most of them.
Find Jobs
Jobs for you
Recently Viewed Jobs
You do not have any recently viewed jobs
Your Saved Jobs
You do not have any saved jobs
Join our Military Talent Community
At Aetna, a CVS Health Company, we are pioneering a total approach to health and wellness and we need talented candidates like you to join our team. Become a member of our talent community to be the first to know about career initiatives that match your skills and interests as they become available, in addition to details on upcoming events, networking opportunities, and news about Aetna, a CVS Health Company.
Sign Up
Join Our Talent Community
Sign up to receive information about job openings that are tailored to your skills and interests. Plus, get the latest career news from Aetna, a CVS Health Company.
Find out when we'll be in your area for recruiting.
Come visit us and learn about the wide range of career opportunities at Aetna, a CVS Health Company– we are waiting to meet you.
Recruiting Events