Nurse Careers
At Aetna, we're pioneering a total approach to health and wellness, focusing on the whole person - body, mind, and spirit. Our more than 4,000 nurses are central to turning our member's health ambitions, big and small, into achievements. Your role will include helping members stay well, manage health conditions, and access the right care at the right time. As you do this, we'll support you in achieving more in your life and your work.
Success Profile
What makes a successful nurse? Here are the traits we are looking for:
Collaborative
Deadline-oriented
Organized
Problem Solver
Results Driven
Technology Savvy
Adaptable
Compassionate
Detail Oriented
Flexible
Good Listener
Open Minded
Responsible
Team Player
Benefits
Health

Wellness

Financial

Paid Time Off & Disability

Life Insurance

Additional Benefits
Job Details
Workers Compensation RN Field Case Manager Registered Nurse Walnut Creek, Oakland, Berkley, San Leandro, CA.
Primary Location: Walnut Creek, California
Additional Locations: CA-Walnut Creek
Apply
JOIN OUR GROWING TEAM
Are you tired of bedside nursing?
Are you looking to get away from 12-hour hospital shifts while continuing to utilize your RN expertise to impact the lives of patients in your local community?
We are seeking self-motivated, energetic, detail oriented, highly organized, tech-savvy Registered Nurses to join our Workers' Compensation Field Case Management team. This opportunity offers a competitive salary, full benefits, and a performance-based bonus paid out on a monthly or quarterly basis. Our organization promotes autonomy through a Monday-Friday working schedule, paid holidays, and flexibility as you coordinate the care of your members.
POSITION SUMMARY
Responsible for assessing and analyzing an injured employee to evaluate the medical and vocational needs required to facilitate the patients appropriate and timely return to work. Acts as a liaison with patient/family, employer, provider(s), insurance companies, and healthcare personnel.
Territory: Frequent travel to Walnut Creek, Oakland, Berkley, and San Leandro, CA.
Fundamental Components but not limited to the following:
Assesses and analyzes an injured employees medical and vocational status; develops a plan of care to facilitate the patients appropriate and timely return to work. Interviews patients in their homes, work-sites, or physicians office to provide ongoing case management services. Monitors patient progress toward desired outcomes through assessment and evaluation. Communicates both in-person and telephonically with patient, medical providers, attorneys, employers and insurance carriers; prepares all required documentation of case work activities. May arrange referrals, consultations and therapeutic services for patients; confers with specialists concerning course of care and treatment. Develops and administers educational and prevention programs. Applies all laws and regulations that apply to the provision of rehabilitation services; applies all special instructions required by individual insurance carriers and referral sources. Testifies as required to substantiate any relevant case work or reports. Daily travel in the field.
BACKGROUND/EXPERIENCE:
2+ years clinical nursing background experience preferred (home health/home care/public health)
Prior case management and workers' compensation experience preferred
Ability to multitask in a fast paced work environment
Strong computer skills with experience in Microsoft Office Products Excellent communication skills
Spanish preferred
EDUCATION
The minimum level of education desired for candidates in this position is a Associate's degree or equivalent experience.
LICENSES AND CERTIFICATIONS
Nursing/Registered Nurse (RN) is required Registered Nurse (RN) with active state license in good standing in the state where job duties are performed.
Nursing/Certified Case Manager (CCM) is desired
FUNCTIONAL EXPERIENCES
Functional - Nursing/Medical-Surgical Care/1-3 Years
Functional - Nursing/Case Management/1-3 Years
Telework Specifications:
Full Time WAH EE with daily local travel in the field. Candidates should reside in the Walnut Creek, CA area.
ADDITIONAL JOB INFORMATION
High initiative, challenging position that utilizes critical thinking and effective communication skills while working with injured workers, employers, claims examiners, attorneys, and treatment providers to improve patient outcomes. Evaluates injured workers' medical and vocational needs to develop a specialized plan of care that promotes successful return to work while assisting in the coordination of therapeutic services. Monitors injured workers' progress toward desired outcomes in a variety of environments, including the home, work site, and physician office settings. Opportunity to make a positive impact in the life of an injured worker. Aetna benefits package.
Aetna is about more than just doing a job. This is our opportunity to re-shape healthcare for America and across the globe. We are developing solutions to improve the quality and affordability of healthcare. What we do will benefit generations to come.
We care about each other, our customers and our communities. We are inspired to make a difference, and we are committed to integrity and excellence.
Together we will empower people to live healthier lives.
Aetna is an equal opportunity & affirmative action employer. All qualified applicants will receive consideration for employment regardless of personal characteristics or status. We take affirmative action to recruit, select and develop women, people of color, veterans and individuals with disabilities.
We are a company built on excellence. We have a culture that values growth, achievement and diversity and a workplace where your voice can be heard.
All employees are expected to embody our values of Excellence, Integrity, Caring and Inspiration in all that they do as an employee. The overall responsibility of the Field Case Manager is to ensure the injured worker receives the best possible care in a timely and efficient manner towards full rehabilitation and return to work. Please note that we do offer mileage reimbursement for local travel.
As a Workers' Compensation Field Case Manager, you will be offered:
Autonomy

Productivity incentives

Monday-Friday schedule

Reimbursement for mileage, tolls, parking, licensure and certification
·Laptop, iPhone & printer/fax/scanner all in one.

All major holidays are paid time off, vacation and sick time off is accrued.Full benefits offered including 401(k) and many corporate discounts available.Employees are reimbursed for fees to maintain licensure as well as free CEU's to maintain licensure.Continuing Education credits are available/provided for RN and a various industry certifications too.Work from home with in-state travel. In addition to annual salary, position has potential for a monthly monetary bonus.
Benefit eligibility may vary by position. Click here to review the benefits associated with this position.
56422
Apply
Explore This Area
Check out where you could be working if you apply.
View Map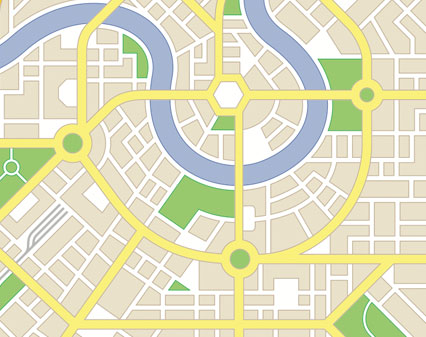 Similar Jobs
Sr Data Scientist

Hartford, Connecticut, Wellesley, Massachusetts, New York, New York

Health Care Quality Management Project Lead

Hartford, Connecticut, Phoenix, Arizona, Los Angeles, California, San Francisco, California, Denver, Colorado, Jacksonville, Florida, Tampa, Florida, Chicago, Illinois, New York, New York, Cincinnati, Ohio, Blue Bell, Pennsylvania, Dallas, Texas
Join Our Talent Community
Sign up to receive information about job openings that are tailored to your skills and interests. Plus, get the latest career news from Aetna.