Customer Service Representative
At Aetna, we're pioneering a total approach to health and wellness, focusing on the whole person - body, mind, and spirit. Our customer service and claim teams provide a human connection when it's needed most and are essential to turning our member's health ambitions, big and small, into achievements. Your role will include processing claims and helping members, doctors, and companies better understand our products and services. You will be an advocate for our member's best health by helping them get the most from their benefits, building trust and always providing a clear path to care.
Job Type: Full-time

Job Level: Entry Level

Travel: No
Aetna's minimum starting salary is $16/hr.
Success Profile
What makes a successful Customer Service Representative? Here are the traits we are looking for:
Trustworthy
Empathetic
Proactive
Compassionate
Good listener
Problem Solver
Communicator
Independent
Multi-tasker
Patient
Collaborative
Personable
Quick thinking
Enthusiastic
Benefits
Health

Paid Time Off & Disability

Financial

Wellness

Additional Benefits

Aetna's Social Compact

Our commitment to improve wages and medical benefits.
Customer Service Representative Quotes
You really are invested in the member… you have to be their advocate.

Damon H., Senior Health Concierge Customer Service Representative
I'm very excited about the common purpose [Advocate for our members' best health by helping get them most from their benefits, building trust and always providing a clear path to care], in the first day of training all the leaders came in and explained it. As soon as they got done talking I knew this was the company for me.

Emily E., Customer Service Representative
Job Details
Customer Service Rep
Primary Location: Scottsdale, Arizona
Additional Locations: AZ-Scottsdale
Apply
POSITION SUMMARY
Candidates should possess strong communication skills, excellent keyboard and problem solving skills and PC literacy. Customer Service experience is a plus. A college degree is preferred, but not required, depending upon work experience and the ability to remain flexible and open to new ideas and procedures.

Fundamental Components:
- Answering approximately 80 incoming phone calls/day from members and providers regarding Dental insurance Strong PC skills required: use of multiple windows/systems simultaneously Performance Criteria (quality, production, etc.) monitored daily.
-
Strict adherence to schedules (i.e. tardiness, breaks, etc.)
-
Hours are Monday - Friday from 9:30 AM 6:00 PM.
BACKGROUND/EXPERIENCE desired:
Experience in a production environment Customer Service experiences in a transaction based environment such as a call center or retail location is helpful but not required Creativity and initiative in handling difficult callers is desired. Demonstrates clear understanding of problem resolution Ability to show empathy in verbal communications.
EDUCATION
The highest level of education desired for candidates in this position is a High School diploma, G.E.D. or equivalent experience.

REQUIRED SKILLS
Service/Demonstrating Service Discipline/FOUNDATION
Service/Providing Solutions to Constituent Needs/FOUNDATION
DESIRED SKILLS
Service/Handling Service Challenges/ADVANCED
ADDITIONAL JOB INFORMATION
We are a company built on excellence. We have a culture that values growth, achievement and diversity and a workplace where your voice can be heard. Customer Service is the important first-line of contract with customers, setting the tone for how members, doctors and plan sponsor groups view our company. It provides members with the right information at the right time to help them make better decisions about their health and health care.
Aetna is about more than just doing a job. This is our opportunity to re-shape healthcare for America and across the globe. We are developing solutions to improve the quality and affordability of healthcare. What we do will benefit generations to come.
We care about each other, our customers and our communities. We are inspired to make a difference, and we are committed to integrity and excellence.
Together we will empower people to live healthier lives.
Aetna is an equal opportunity & affirmative action employer. All qualified applicants will receive consideration for employment regardless of personal characteristics or status. We take affirmative action to recruit, select and develop women, people of color, veterans and individuals with disabilities.
We are a company built on excellence. We have a culture that values growth, achievement and diversity and a workplace where your voice can be heard.
Benefit eligibility may vary by position. Click
here
to review the benefits associated with this position.
Aetna takes our candidates's data privacy seriously. At no time will any Aetna recruiter or employee request any financial or personal information (Social Security Number, Credit card information for direct deposit, etc.) from you via e-mail. Any requests for information will be discussed prior and will be conducted through a secure website provided by the recruiter. Should you be asked for such information, please notify us immediately.
56886
Apply
Trending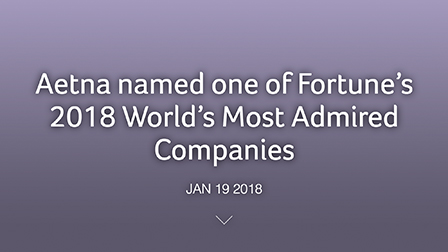 Most Admired
Aetna has been named to Fortune's 2018 World's Most Admired Companies list. The company was ranked No. 4 in the "Health Care: Insurance and Managed Care" category.
Join our Talent Community
At Aetna, we are pioneering a total approach to health and wellness and we need talented candidates like you to join our team. Become a member of our talent community to be the first to know about career initiatives that match your skills and interests as they become available, in addition to details on upcoming events, networking opportunities, and news about Aetna.
Explore This Area
Check out where you could be working if you apply.
View Map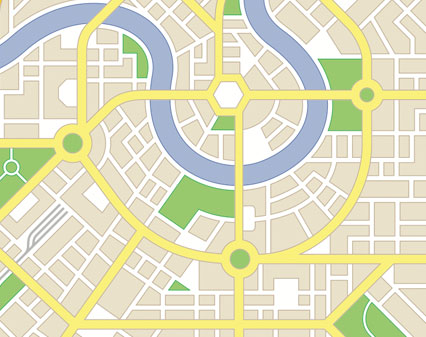 Similar Jobs
Sr Data Scientist

Hartford, Connecticut, Wellesley, Massachusetts, New York, New York

Health Care Quality Management Project Lead

Hartford, Connecticut, Phoenix, Arizona, Los Angeles, California, San Francisco, California, Denver, Colorado, Jacksonville, Florida, Tampa, Florida, Chicago, Illinois, New York, New York, Cincinnati, Ohio, Blue Bell, Pennsylvania, Dallas, Texas
Join Our Talent Community
Sign up to receive information about job openings that are tailored to your skills and interests. Plus, get the latest career news from Aetna.