Customer Service Representative
At Aetna, a CVS Health Company, we're pioneering a total approach to health and wellness, focusing on the whole person - body, mind, and spirit. Our customer service and claim teams provide a human connection when it's needed most and are essential to turning our member's health ambitions, big and small, into achievements. Your role will include processing claims and helping members, doctors, and companies better understand our products and services. You will be an advocate for our member's best health by helping them get the most from their benefits, building trust and always providing a clear path to care.
Job Type: Full-time

Job Level: Entry Level

Travel: No
Aetna, a CVS Health Company's minimum starting salary is $16/hr.
Success Profile
What makes a successful Customer Service Representative? Here are the traits we are looking for:
Trustworthy
Empathetic
Proactive
Compassionate
Good listener
Problem Solver
Communicator
Independent
Multi-tasker
Patient
Collaborative
Personable
Quick thinking
Enthusiastic
Benefits
Health

Paid Time Off & Disability

Financial

Wellness

Additional Benefits

Aetna, a CVS Health Company's Social Compact

Our commitment to improve wages and medical benefits.
Customer Service Representative Quotes
You really are invested in the member… you have to be their advocate.

Damon H., Senior Health Concierge Customer Service Representative
I'm very excited about the common purpose [Advocate for our members' best health by helping get them most from their benefits, building trust and always providing a clear path to care], in the first day of training all the leaders came in and explained it. As soon as they got done talking I knew this was the company for me.

Emily E., Customer Service Representative
Job Details
Customer Service Representative
Primary Location: Pittsburgh, Pennsylvania
Additional Locations: PA-Pittsburgh
Apply
Description:
Customer Service Representative is the face of Aetna and impacts members' service experience by manner of how customer service inquiries and problems via telephone, internet or written correspondence are handled. Customer inquiries are of basic and at times complex nature. Engages, consults and educates members based upon the member's unique needs, preferences and understanding of Aetna plans, tools and resources to help guide the members along a clear path to care.
69859
Fundamental Components:
Answers questions and resolves issues based on phone calls/letters from members, providers, and plan sponsors
Triages resulting rework to appropriate staff
Documents and tracks contacts with members, providers and plan sponsors
The CSR guides the member through their members plan of benefits, Aetna policy and procedures as well as having knowledge of resources to comply with any regulatory guidelines
Creates an emotional connection with our members by understanding and engaging the member to the fullest to champion for our members' best health
Taking accountability to fully understand the member's needs by building a trusting and caring relationship with the member while anticipating customer needs
Provides the customer with related information to answer the unasked questions, e.g. additional plan details, benefit plan details, member self-service tools, etc.
Uses customer service threshold framework to make financial decisions to resolve member issues
Explains member's rights and responsibilities in accordance with contract.
Processes claim referrals, new claim handoffs, nurse reviews, complaints (member/provider), grievance and appeals (member/provider) via target system
Educates providers on our self-service options; Assists providers with credentialing and re-credentialing issues
Responds to requests received from Aetna's Law Document Center regarding litigation; lawsuits
Handles extensive file review requests.
Assists in preparation of complaint trend reports
Assists in compiling claim data for customer audits
Determines medical necessity, applicable coverage provisions and verifies member plan eligibility relating to incoming correspondence and internal referrals
Handles incoming requests for appeals and pre-authorizations not handled by Clinical Claim Management
Performs review of member claim history to ensure accurate tracking of benefit maximums and/or coinsurance/deductible
Performs financial data maintenance as necessary
Uses applicable system tools and resources to produce quality letters and spreadsheets in response to inquiries received
Background Experience:
Customer Service experiences in a transaction based environment such as a call center or retail location preferred
Ability to be empathetic and compassionate
Experience in a production environment
High School or GED equivalent.
Additional Job Information:
Ability to multi-task to accomplish workload efficiently.
Understanding of medical terminology.
Oral and written communication skills.
Ability to maintain accuracy and production standards.
Negotiation skills.
Technical skills.
Problem solving skills.
Attention to detail and accuracy.
Analytical skills.
Required Skills:
Service - Creating a Differentiated Service Experience, Service - Demonstrating Service Discipline, Service - Providing Solutions to Constituent Needs
Desired Skills:
General Business - Applying Reasoned Judgment, General Business - Communicating for Impact, General Business - Demonstrating Business and Industry Acumen
Potential Telework Position:
No
Percent of Travel Required:
0 - 10%
EEO Statement:
Aetna is an Equal Opportunity, Affirmative Action Employer
Benefit Eligibility:
Benefit eligibility may vary by position.
Candidate Privacy Information:
Aetna takes our candidate's data privacy seriously. At no time will any Aetna recruiter or employee request any financial or personal information (Social Security Number, Credit card information for direct deposit, etc.) from you via e-mail. Any requests for information will be discussed prior and will be conducted through a secure website provided by the recruiter. Should you be asked for such information, please notify us immediately.
Apply
Join our Talent Community
At Aetna, a CVS Health Company, we are pioneering a total approach to health and wellness and we need talented candidates like you to join our team. Become a member of our talent community to be the first to know about career initiatives that match your skills and interests as they become available, in addition to details on upcoming events, networking opportunities, and news about Aetna, a CVS Health Company.
Sign Up
Explore This Area
Check out where you could be working if you apply.
View Map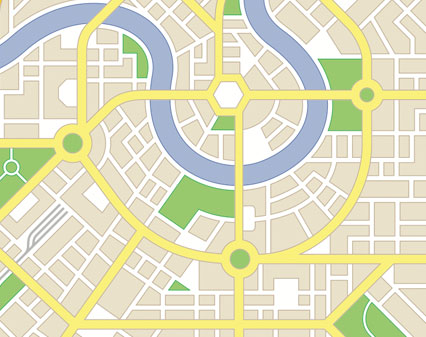 Join Our Talent Community
Sign up to receive information about job openings that are tailored to your skills and interests. Plus, get the latest career news from Aetna, a CVS Health Company.