Summer Associate Program
At Aetna, we're pioneering a total approach to health and wellness that takes care of the whole you – body, mind and spirit. The contributions of our nationally recognized Summer Associate Program are essential to turning our members' health ambitions, big and small, into achievements. As a Summer Associate, you will get real world experience and participate in community service initiatives, a guided mentoring program, networking events with peers and senior leaders, and a cross-functional project that provides solutions to real business issues at Aetna. And we'll support you in achieving more in your life and your work.
Job Type: Internship

Job Level: Entry Level

Travel: Minimal
Success Profile
What makes a successful Summer Associate? Here are the traits we are looking for:
Ambitious
Detail-oriented
Flexible
Organized
Problem Solver
Strategic
Analytical
Collaborative
Leadership
Open-Minded
Perceptive
Proactive
Results Driven
Thoughtful
Benefits
Housing assistance1

Paid company holidays

401k with company match2

Networking and mentoring opportunities

Engagement with Senior leadership

Increased likelihood to receive an offer for a future role with Aetna
Housing assistance
1If your permanent home address is greater than 50 miles from your assigned work location you may be eligible for housing assistance.
401k with company match
2Company-matching contributions are 100% of the first 6% of eligible pay. Summer Associates are automatically enrolled at a 3% pre-tax contribution and are immediately vested for employee and employer contributions.
Summer Associate Quotes
I loved my experience this summer at Aetna and fell in love with the culture here. It is nice to be valued as an intern by your team and people higher up in the company. I can tell Aetna is investing in my future so I want to invest in theirs.

Sam L., Summer Associate, '17
I think Aetna is a great company to work for and values their employees while also trying to make a positive impact on healthcare.

Megan G., Summer Associate, '17
I don't think any of my friends could have had as much fun learning as much as I did this summer, and with great pay to keep me motivated, these 10 weeks flew by so fast, I wouldn't have done anything differently.

Lauren M., Summer Associate, '17
Absolutely great experience, wouldn't have wanted to spend my summer with any company other than Aetna.

Spencer F., Summer Associate, '17
Job Details
General Management Internship
Primary Location: Hartford, Connecticut
Additional Locations: AZ-Phoenix, CT-Hartford, FL-Sunrise, FL-Tampa, NY-Amherst, PA-Blue Bell
Apply
Start date: June 3rd, 2019
End Date: August 9th, 2019
Aetna's internship experience is known as the Summer Associate Program and is a nationally recognized experience, it is also a great way to gain confidence, sharpen your skills, and make a difference. Our program has been recognized for 3 consecutive years as a result of VAULT Top Internship Survey.
Our Summer Associates get valuable work experience and participate in:

A cross-functional project that provides solutions to real business issues at Aetna
Community service initiatives
A guided mentoring program
Networking events
Discussions with senior leaders
And our Summer Associates have an increased likelihood to receive an offer for a future role with Aetna and the General Management Summer Associate Program serves as the pipeline for our General Management Development Program (GMDP) a full-time, four-and-a-half-year rotational program.
The goals
The program doesn't just help you develop general management skills; it accelerates your development. You'll get well-rounded experience and exposure to key business lines while honing your leadership skills.
The summer positions
Our positions will immerse you in a key business area — what we call the "growth engines" of Aetna. These areas fuel our efforts to create a simpler, more affordable, and higher-quality health care system for employers, doctors, and consumers. The location of each rotation will vary, so relocation for the summer may be required. If you relocate for the summer, summer housing coordination and stipend may be provided to those that qualify.
What you bring

Ability to work in a fast-paced environment and meet tight deadlines
Strong analytical and problem resolution skills
Encourage teamwork and a positive environment to improve team effectiveness
Resourcefulness and ability to quickly and successfully adapt to change
Demonstrate a commitment to integrity, the Aetna code of conduct and respect for diversity
Interest in a full-time position within the GMDP upon graduation and mobility for GMDP rotations
Who is Eligible

Students currently pursuing a four-year Bachelor's degree (preferably in Business or Management but will consider other related majors)
3.3+ major GPA preferred
Anticipated graduation dates of December 2019-June 2020 (Rising Seniors)
Individuals with a willingness to relocate for this program
Additional Job Information
Aetna is about more than just doing a job. This is our opportunity to re-shape healthcare for America and across the globe. We are developing solutions to improve the quality and affordability of healthcare. What we do will benefit generations to come.

We care about each other, our customers and our communities. We are inspired to make a difference, and we are committed to integrity and excellence.

Together we will empower people to live healthier lives.

Aetna is an equal opportunity & affirmative action employer. All qualified applicants will receive consideration for employment regardless of personal characteristics or status. We take affirmative action to recruit, select and develop women, people of color, veterans and individuals with disabilities.

We are a company built on excellence. We have a culture that values growth, achievement and diversity and a workplace where your voice can be heard.

Please note that this position is not eligible for benefits.
50610
Apply
Trending
Experience Aetna
A key component of Aetna's Summer Associate Program is a cross functional capstone project. For one of the projects, Summer Associates were divided into teams and asked to create a video describing what it means to be a Summer Associate at Aetna.
Summer Associate Volunteer Activity
Each year, Aetna Summer Associates participate in a unique volunteer activity. Take a look at one of our past activities championed by Aetna's CEO and Chairman Mark Bertolini.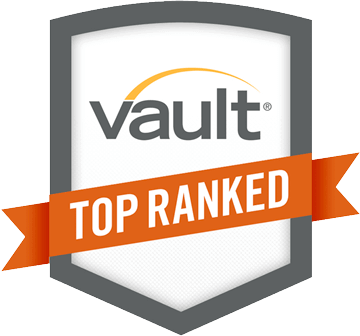 Vault Rankings
Our Summer Associate Program received the following rankings as a result of VAULT's 2018 Top Internship Survey:
#2 Best Healthcare Internships
#9 Best Financial Services Internships
This marks the 3rd consecutive year that we have been recognized as having a top internship program.
Visit Vault.com to learn more about the survey and to see our reviews.
Learn More
Join our Talent Community
Sign up for our Student Network Community.
Sign Up
Summer Associate Photos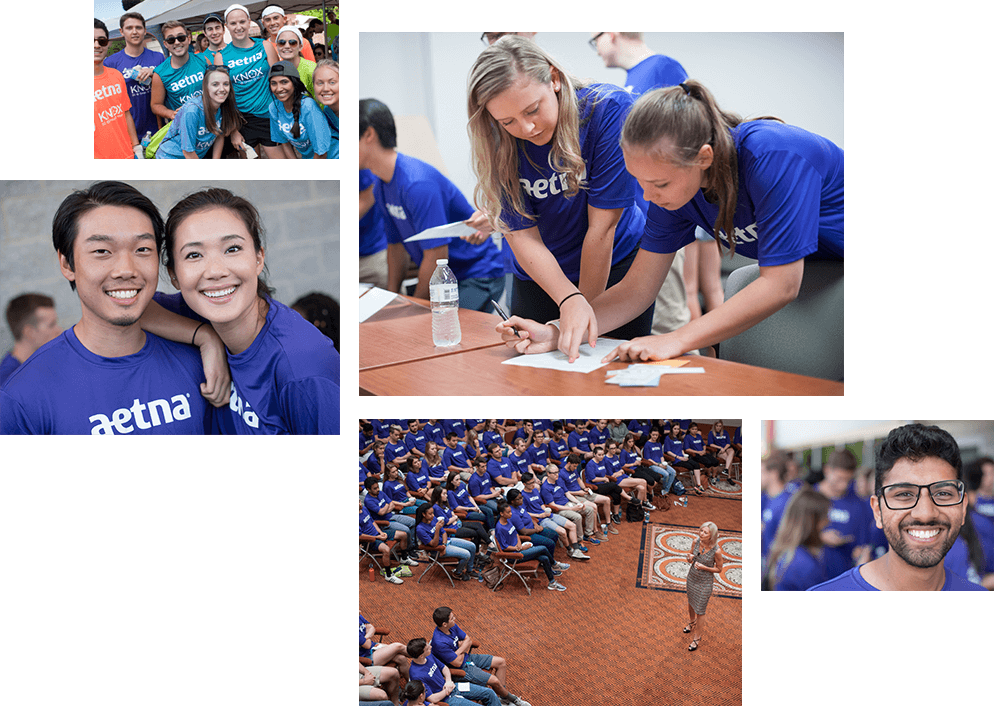 Explore This Area
Check out where you could be working if you apply.
View Map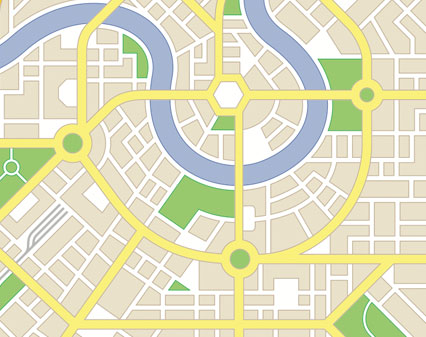 Similar Jobs
Sr Data Scientist

Hartford, Connecticut, Wellesley, Massachusetts, New York, New York

Health Care Quality Management Project Lead

Hartford, Connecticut, Phoenix, Arizona, Los Angeles, California, San Francisco, California, Denver, Colorado, Jacksonville, Florida, Tampa, Florida, Chicago, Illinois, New York, New York, Cincinnati, Ohio, Blue Bell, Pennsylvania, Dallas, Texas
Join Our Talent Community
Sign up to receive information about job openings that are tailored to your skills and interests. Plus, get the latest career news from Aetna.