Customer Service Representative
At Aetna, we're pioneering a total approach to health and wellness, focusing on the whole person - body, mind, and spirit. Our customer service and claim teams provide a human connection when it's needed most and are essential to turning our member's health ambitions, big and small, into achievements. Your role will include processing claims and helping members, doctors, and companies better understand our products and services. You will be an advocate for our member's best health by helping them get the most from their benefits, building trust and always providing a clear path to care.
Job Type: Full-time

Job Level: Entry Level

Travel: No
Aetna's minimum starting salary is $16/hr.
Success Profile
What makes a successful Customer Service Representative? Here are the traits we are looking for:
Trustworthy
Empathetic
Proactive
Compassionate
Good listener
Problem Solver
Communicator
Independent
Multi-tasker
Patient
Collaborative
Personable
Quick thinking
Enthusiastic
Benefits
Health

Paid Time Off & Disability

Financial

Wellness

Additional Benefits

Aetna's Social Compact

Our commitment to improve wages and medical benefits.
Customer Service Representative Quotes
You really are invested in the member… you have to be their advocate.

Damon H., Senior Health Concierge Customer Service Representative
I'm very excited about the common purpose [Advocate for our members' best health by helping get them most from their benefits, building trust and always providing a clear path to care], in the first day of training all the leaders came in and explained it. As soon as they got done talking I knew this was the company for me.

Emily E., Customer Service Representative
Job Details
Health Concierge - Customer Service Representative
Primary Location: Arlington, Texas
Additional Locations: TX-Arlington
Apply
Description:
Health Concierge is the face of Aetna to provide targeted, personalized service based on a holistic view of the member, benefits, health information, and through engagement. Handles customer service inquiries and problems via telephone, internet, web-chat or written correspondence. Engages, consults and educates members based upon the member's unique needs, preferences and understanding of Aetna plans, tools and resources to help guide the members along a clear path to care. Utilizes resources to assist customers in understanding components of the Aetna products including claims, accumulators, usage and balances, and cost sharing.
63624
Fundamental Components:
- Answers questions and resolves issues as a "single-point-of-contact" based on phone calls, plan sponsors, PSS/ISO, members and providers.Provides customized interaction based on customer preference and individualized needs, creating an emotional connection with our members by understanding and engaging the member to the fullest.
- Fully understands the member's needs by building a trusting and caring relationship with the member.
- Anticipates customer needs.Provides the customer with related information to answer the unasked questions, e.g. additional plan details, benefit plan details, member self-service tools, etc.
- Uses customer service threshold framework to make financial decisions to resolve member issues.
- Educates and assists customers on various elements of benefit plan information and available services created to enhance the overall customer service experience with the company (i.e., assistance with member self-service tools, Consultation Opportunities – Simple Steps, Cost of Care Tools, Natural Alternatives Program, etc.).
- Utilizes all relevant information to effectively influence member engagement.
- Takes immediate action when confronted with a problem or made aware of a situation.
- Takes ownership of each customer contact to resolve their issues and connect them with additional services as appropriate.
- Identifies member needs beyond the initial inquiry by answering the unasked questions.
- Resolves issues without or with limited management intervention.
- Provides education to members to support them in managing their health.
- Responds quickly to meet customer needs and resolve problems while avoiding over-committing.
- Other activities may include: providing claim status information, benefit coverage interpretations, and explaining plan eligibility.
- Processes claim referrals, new claim hand-offs, and escalates issues as appropriate through the system for grievances and appeals.
- Initiates out-reach/welcome calls to ensure constituents expectations are met or exceeded.
- Identifies trends and any emerging customer service issues and works to develop solutions to address potential problems and/or plan features of interest as an approach to improve understanding of benefit plans and increase post-enrollment member satisfaction.
- Partners with other departments to deliver client specific presentations.
- Coordinates efforts both internally and across departments to successfully resolve service issues and develop process improvement intended to enhance the overall delivery of service.
- Works collaboratively with colleagues to deliver the best customer experience, seeks to understand the customer, including circumstances, problems, expectations and needs Asks probing questions to identify the underlying customer needs.
- Appropriately transitions conversations to explore possibilities for extending customer interactions Guides members to the appropriate health resource Offers alternatives where appropriate.
- Acts with the best interest of customer in mind and central to all interactions.
- Collaborates with colleagues and co-workers to deliver a world class customer experience.
- Serves as SME providing technical assistance when needed on call related issues, products, and/or system applications delivery matters.
- May participate in preparation and presentation of client specific presentations.
Background Experience:
- Customer Service experiences in a transaction based environment such as a call center or retail location preferred, demonstrating ability to be empathetic and compassionate.
- Effective organizational skills and ability to manage multiple tasks.
- Effective communication skills, both verbal and written Associate's degree or equivalent work experience.
Additional Job Information:
Innovative Thinking and "Change Agent" - Looks for, identifies and acts on opportunities to improve how we design, develop, and deliver products and services. Strong analytical skills and innovative problem solving abilities. Strong negotiation and collaboration skills. In-depth knowledge of benefits program and system design (Health and Welfare, Wealth, other employee benefits), related financials, legal/regulatory requirements. Empathy towards customers' needs and concerns. Ability to maintain accuracy and production standards. Technical skills. Attention to detail and accuracy.

To be successful, HC require strong ability to multitask, prioritize, problem-solve and effectively adapt to a fast-paced, changing environment. In addition to excellent computer skills, top candidates will possess critical thinking, professionalism, strong listening and organizational skills and demonstrate empathy. A minimum of two years of Customer Service experience in a service environment, such as a call center or retail location preferred.
Required Skills:
Service - Creating a Differentiated Service Experience, Service - Demonstrating Service Discipline, Service - Providing Solutions to Constituent Needs
Desired Skills:
Service - Improving Constituent-Focused Processes, Service - Providing Solutions to Constituent Needs, Technology - Leveraging Technology
Functional Skills:
Communication - Member communications, Customer Service - Customer Service - Member Services - Traditional products, Customer Service - Customer service - production environment
Technology Experience:
Desktop Tool - Microsoft Foundation Classes, Desktop Tool - Microsoft Outlook
Potential Telework Position:
No
Percent of Travel Required:
0 - 10%
EEO Statement:
Aetna is an Equal Opportunity, Affirmative Action Employer
Benefit Eligibility:
Benefit eligibility may vary by position. Click
here
to review the benefits associated with this position.
Candidate Privacy Information:
Aetna takes our candidate's data privacy seriously. At no time will any Aetna recruiter or employee request any financial or personal information (Social Security Number, Credit card information for direct deposit, etc.) from you via e-mail. Any requests for information will be discussed prior and will be conducted through a secure website provided by the recruiter. Should you be asked for such information, please notify us immediately.
Apply
Trending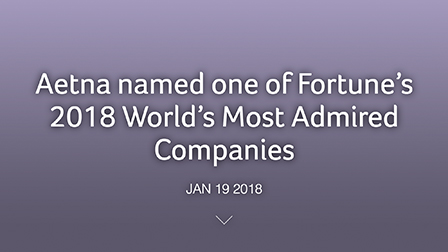 Most Admired
Aetna has been named to Fortune's 2018 World's Most Admired Companies list. The company was ranked No. 4 in the "Health Care: Insurance and Managed Care" category.
Join our Talent Community
At Aetna, we are pioneering a total approach to health and wellness and we need talented candidates like you to join our team. Become a member of our talent community to be the first to know about career initiatives that match your skills and interests as they become available, in addition to details on upcoming events, networking opportunities, and news about Aetna.
Explore This Area
Check out where you could be working if you apply.
View Map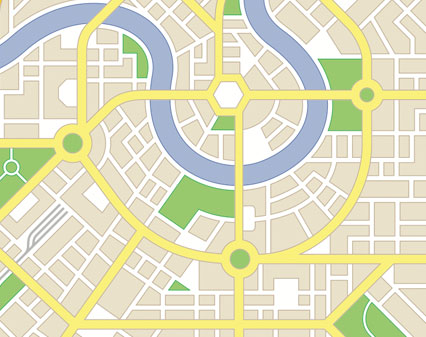 Join Our Talent Community
Sign up to receive information about job openings that are tailored to your skills and interests. Plus, get the latest career news from Aetna.