Employee Benefits: actively supporting your life, health and career ambitions.
We provide the benefits you need to keep going, growing and advancing in your life and career.
Insider perspectives on working with us
Brian G., sales support manager
Work Location: Woodland Hills, CA
Years at Aetna, a CVS Health Company: 11
Total work experience: 11
Hobbies: Surfing, snowboarding and running. Serving as member of a mountain rescue team.
Enjoys working at Aetna, a CVS Health Company because: Our people are the best. If you don't have a good work environment, you're not going to enjoy it – and you're not going to do as well as you can.
At Aetna, a CVS Health Company, we're fortunate to have many opportunities to advance our careers and better our skills. For me, and for Aetna, a CVS Health Company, the customer is at the center of everything we do. But the customer is always changing – and we have to change, too.
Explore Employee Profiles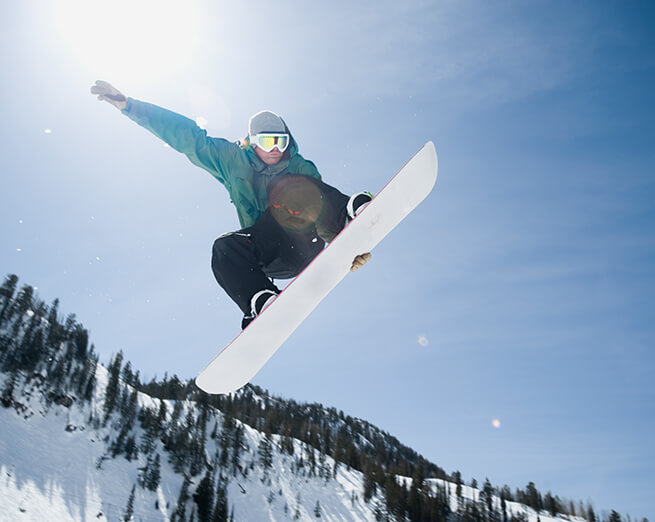 Explore what we have to offer
Aetna, a CVS Health Company, offers our colleagues a benefits package that is comprehensive, competitive, and customizable to meet their personal needs and goals. We believe benefits and compensation come in many forms, which is why we also invest in wellness programs, and recognize our colleagues for their achievements.
Our benefits offerings include medical, prescription, dental and visions coverage, a company contribution to a health savings account (HSA), colleague stock purchase plan, adoption benefits, life, accident and disability insurance, paid time off, tuition reimbursement, and a colleague discount at our stores as well as access to many others. We are committed to providing fair compensation to all of our colleagues, including performance-based compensation incentives and stock options for eligible colleagues. We meet all state and federal minimum wage requirements.
You'll also be part of a company that's passionate about giving back to our colleagues and the communities we serve. We hope you'll join our team as we continue our purpose of helping people on their path to better health.
From basic care like medical, dental and vision coverage to wellness programs, Aetna, a CVS Health Company, offers a variety of programs to ensure that you and your family live well and stay well.
Aetna, a CVS Health Company, cares about your long-term financial health and offers a suite of benefits and programs that allow you to plan for the future with peace of mind.
A successful career depends on a healthy work/life balance and a supportive work environment, Aetna, a CVS Health Company, provides many benefits – including time away from work and other support services – to meet your needs.
Jobs for you
Recently Viewed Jobs
You do not have any recently viewed jobs
Your Saved Jobs
You do not have any saved jobs
Join our Talent Community
At Aetna, a CVS Health Company, we are pioneering a total approach to health and wellness and we need talented candidates like you to join our team. Become a member of our talent community to be the first to know about career initiatives that match your skills and interests as they become available, in addition to details on upcoming events, networking opportunities, and news about Aetna, a CVS Health Company.
Sign Up
Join Our Talent Community
Sign up to receive information about job openings that are tailored to your skills and interests. Plus, get the latest career news from Aetna, a CVS Health Company.
Find out when we'll be in your area for recruiting.
Come visit us and learn about the wide range of career opportunities at Aetna, a CVS Health Company– we are waiting to meet you.
Recruiting Events