Join us in our mission
Aetna, a CVS Health Company's, mission is to build a healthier world by helping people realize their ambitions and achieve their goals, one person and one community at a time. We are a leading diversified health care benefits company that is helping to transform health care by providing and advancing the information, tools and resources people need to achieve their best possible health.
Our team of nearly 50,000 employees serves an estimated 37 million people and is committed to giving them a better health care experience while providing access to affordable, high-quality health care. Our digital tools and online resources help guide members on their health care journey. And our people are empowered, innovative and supported at every step of their own career journey. Our strength as a company enables us to deliver greater value and well-being opportunities to consumers, and bigger challenges, rewards and career opportunities for our employees. Join us and help turn health ambitions into achievements - big and small.
Personal growth
At Aetna, a CVS Health Company, you can learn, grow and test yourself in a culture of continuous improvement - all while doing important work on behalf of others and your career. We offer more than 100 types of jobs, most with dedicated professional development and career tracks. Our salaries and benefits are market-competitive, with bonuses for high achievers. And our benefits come with lots of choices and are all aimed at helping you achieve health and financial well-being. We increased our U.S. minimum base wage to $16 per hour for both hourly and salaried employees. And eligible Aetna, a CVS Health Company employees can qualify for an enhanced medical benefits program that could save some families thousands of dollars.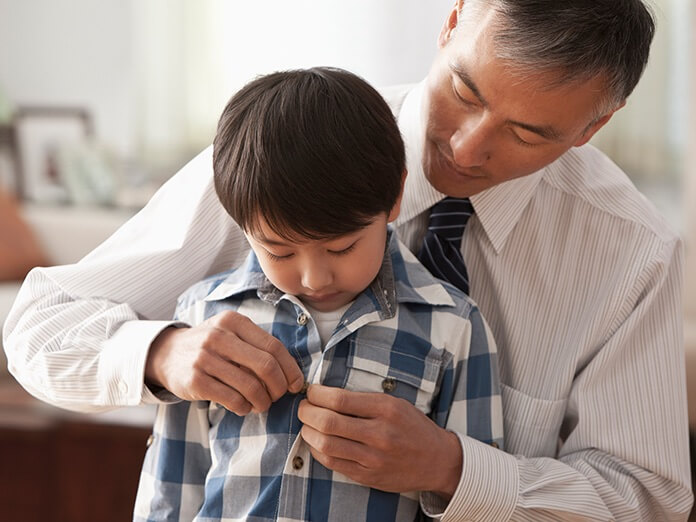 Reasons to Work at Aetna, a CVS Health Company
Explore and reach your potential
When you work at Aetna, a CVS Health Company, you'll have chances to try new things — whether taking on a new project or networking. Your manager will encourage you to take charge of your own career. And, in our positive work environment, you will find that your voice can be heard. After all, we want to reshape health care for America and across the globe – so your ideas matter.
Read more about our work environment
Employee incentives
Imagine earning health plan discounts for doing things you may already do - such as exercising and eating well. And, what's more, you can get healthier by utilizing one of our many onsite fitness centers. We're all about encouraging people to live healthier lives - here at work and across the globe.
Winning moments
Who doesn't want to be proud of where they work? Here, you'll be part of an important mission - building a healthier world - while working for an award-winning health care leader that takes corporate responsibility very seriously.
Check out our awards
Contribute to the future
We are inspired to innovate and develop solutions to improve the quality and affordability of health care today and tomorrow. What you do here every day will benefit generations to come. Join us - the future is now.
Let us help you go far
At Aetna, a CVS Health Company, you'll find plenty of professional development options to expand your current skills, gain new skills and try new things. We believe in continuous improvement and rewarding our people for their effort, achievement and dedication to our organization.
Development planning
You'll work with your manager to plan goals, actions and deadlines. And you'll meet regularly to discuss your progress and make updates.
Job assignments
Working on projects in other areas within the company is a great way to grow. We encourage you to take assignments that will enhance skills or build new ones. After all, this on-the-job training benefits both you and the company!
Coaching
Your manager will offer feedback on your work to help you perform well.
Mentoring
Mentoring can help people reach their career goals. You can find a mentor and learn under his or her guidance, or you can become a mentor to share your skills. Mentors often learn as much as the individuals they help.
Formal training
Aetna, a CVS Health Company offers many training options for building or strengthening skills. Get training on the job, in a classroom or online.
Tuition assistance
Financial assistance is available to eligible employees. We offer tuition assistance to employees enrolled in a formal degree program, or taking job-related courses.
You do your best work when you are inspired to achieve. That's why we focus on the little and big things that make every day brighter. To us, "work environment" is more than a physical space. It's how we approach our work and working together. So whether you're in an office or on the road, we provide the perks and rewards that enable us to all feel appreciated and stay connected and focused on our shared goals.
Virtual perks
Gain new skills with our learning center
Stay current with company and industry news on our intranet site
Make the most of your money with help from our financial center
Onsite perks
All Aetna, a CVS Health Company locations are smoke free
More than 20 work locations have onsite fitness centers
Many locations have cafeterias with convenient, healthy menu options
Some areas offer
Flexible hours
Part-time work
Job sharing
Compressed work weeks
Variable schedules
Telecommuting
Join Aetna, a CVS Health Company and achieve your goals - big and small.
The process for being hired at Aetna, a CVS Health Company has several steps. Here's what to expect when you apply for a job.
Apply online
Search for jobs and read job descriptions. You also can submit a resume and apply for a job. You will receive an email confirmation after you have applied online.
Search for jobs at Aetna, a CVS Health Company
Resume review
A member of our Human Resources team will review your information. This can happen up to two weeks after you apply. If your qualifications match the job requirements, we will contact you for a phone interview. If your qualifications aren't right for the job, we'll send you an email letting you know.
Phone interview
If applicable, a phone interview is conducted by a Human Resources professional. It allows us to get more information from you to determine if an in-person interview is warranted. The phone interview can last up to one hour.
In-person interview
If you are a viable candidate for the job, we will schedule an in-person interview. You will meet with the manager or managers who are looking to fill the position. You may also meet other people from the department. The interview process can be several hours long.
Reference check
This is the final step in the hiring process. We will contact each of the references you provided. This step takes about five to seven days. If everything checks out and we decide to offer you the job, a Human Resource professional will contact you with a verbal offer of employment.
Jobs for you
Recently Viewed Jobs
You do not have any recently viewed jobs
Your Saved Jobs
You do not have any saved jobs
Join our Talent Community
At Aetna, a CVS Health Company, we are pioneering a total approach to health and wellness and we need talented candidates like you to join our team. Become a member of our talent community to be the first to know about career initiatives that match your skills and interests as they become available, in addition to details on upcoming events, networking opportunities, and news about Aetna, a CVS Health Company.
Sign Up
Join Our Talent Community
Sign up to receive information about job openings that are tailored to your skills and interests. Plus, get the latest career news from Aetna, a CVS Health Company.
Find out when we'll be in your area for recruiting.
Come visit us and learn about the wide range of career opportunities at Aetna, a CVS Health Company– we are waiting to meet you.
Recruiting Events
Scam Alert
Protect yourself from scams.
An Aetna, a CVS Health Company recruiter will contact you only if you have applied for a job through our website. You can verify that a call is legitimate by calling 1-800-AETNAHR.